After Orange Theory so late last night (what?!....6:30pm is late for me!) I was going to take the day off. Dare I say I woke up and put on a 'normal outfit' (read: not spandex!). I had errands to run today as follows:
1) Drop my older son at school
2) A quick return (and then purchase!) at Old Navy - hello new black skinny jeans! (Photo from Old Navy website)
3) Another quick return (and then purchase!) at Lululemon - woohoo to my new crop pants and tank! (Photos from the Lululemon website)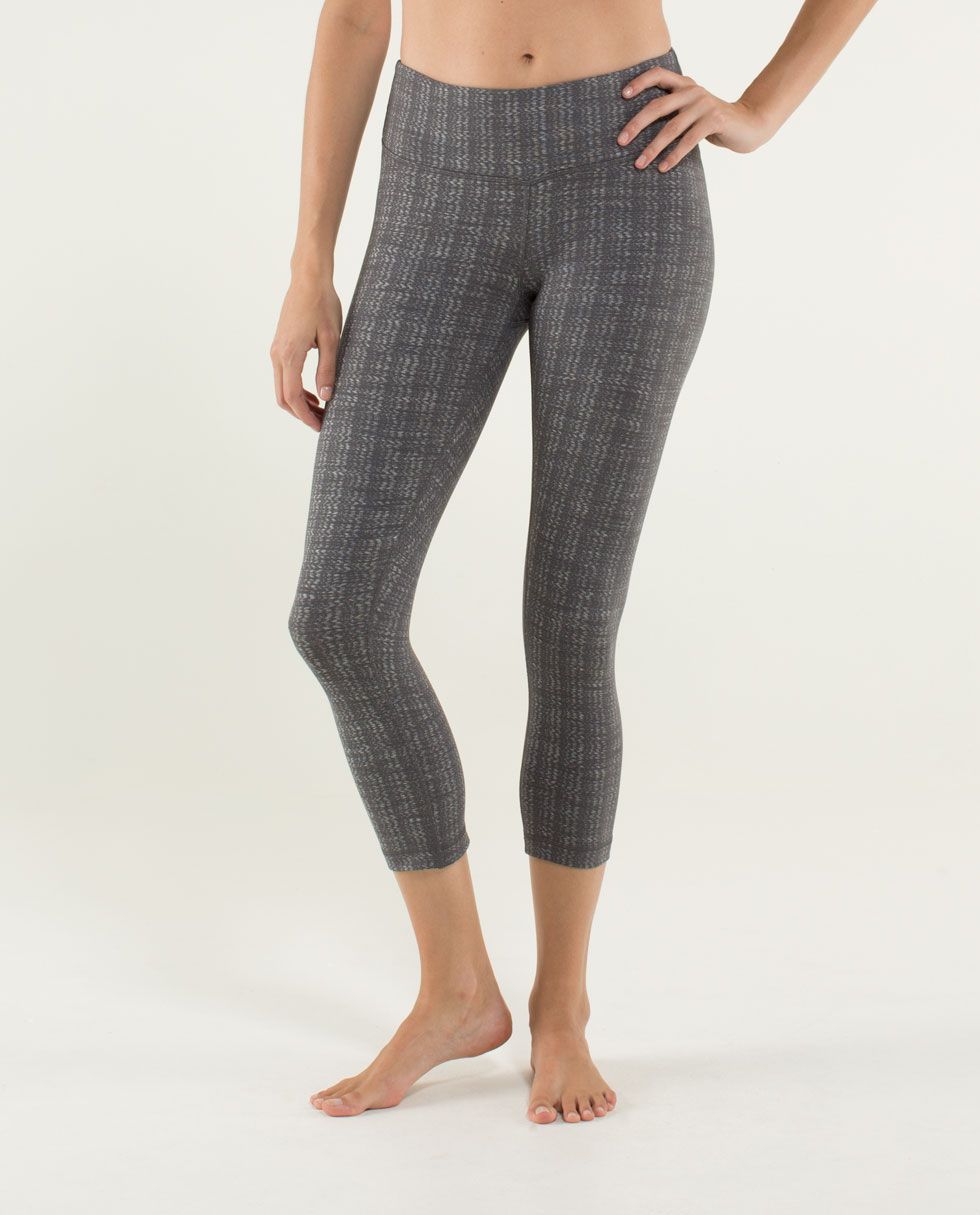 I would never normally even look at a pattern like this but I'm so glad I did - the length is a little longer than some of the other pants and the up-and-down stripes are pretty flattering (or so said the saleswoman when I asked her! lol)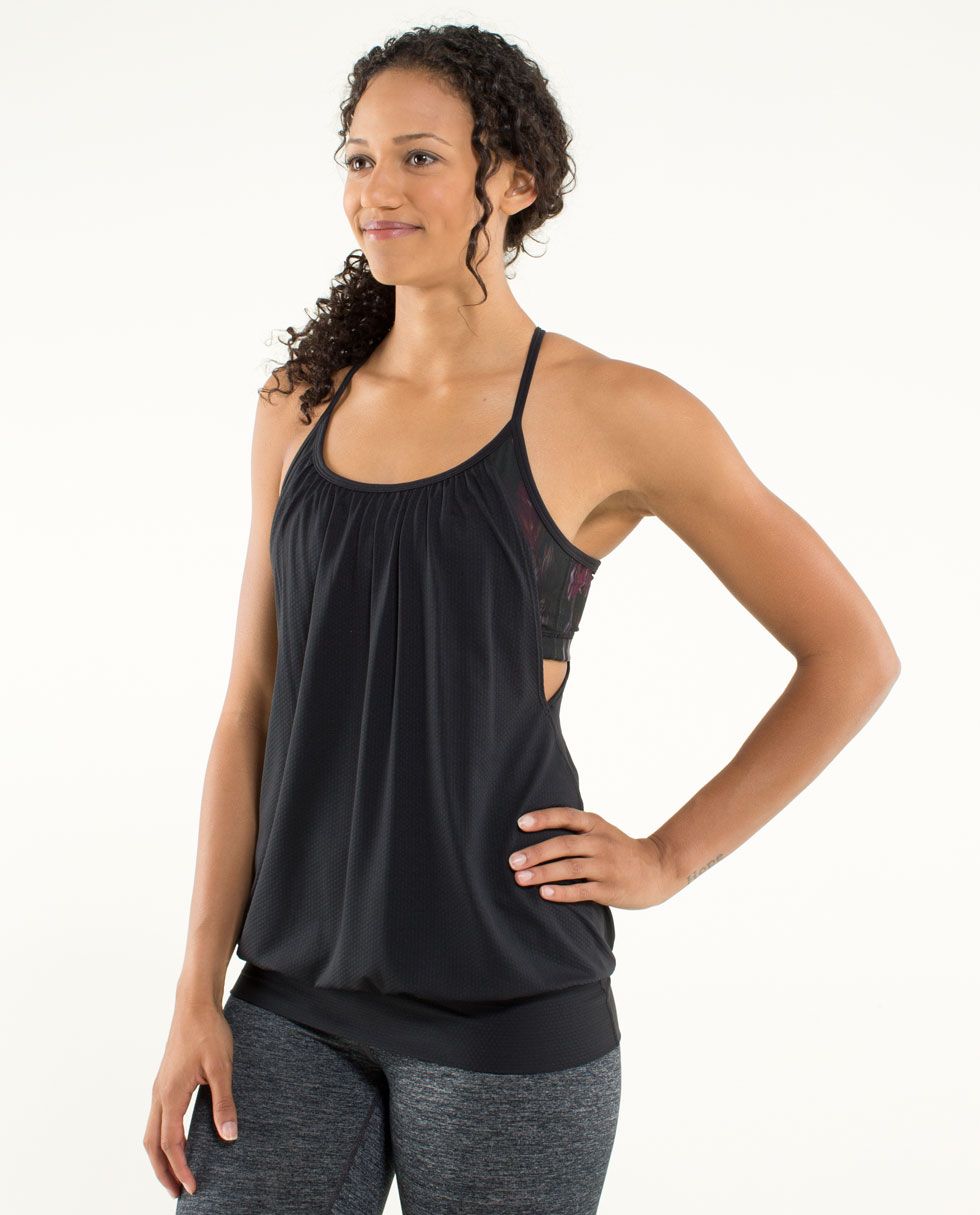 I actually got this top in a dark navy blue tank with a dark blue paisley print sports bra - I think it was brand new! It's super cute!
4) Food shopping - which is always so enjoyable with a toddler
5) Pick up older son at school
6) Quick lunch with Papa (my dad) which always puts big smiles on the boys' faces - they both love love LOVE my dad!
Anyway, I was exhausted to say the least when I put the little one down for his nap. But, a quick mental chat with myself, a change of clothes and I was in the mode. The workout mode. My legs, chest and shoulders are a little sore from yesterday so I wanted to do something quick (duh, right?!) that was a total body workout.
Lucky for me the newest video to pop up on my YouTube subscription list was a 10 minute HIIT Cardio Interval: Sweat Not Tears video from, my fav girl, Melissa Bender! It was pretty intense in the short 10 minutes and I definitely broke a sweat. (Why does she like high knees so much?! ;)) I would normally pair this with an ab routine or even a quick arm workout but today I wasn't in the mood to do anything else so it was enough for me! Go check it out!
I'll be back tomorrow with more!